Stories ENG
14:47, 18 Jul 2023
Sella launches new international acceleration program for web3-finance startups
"Metaverse 4 Finance" - now in its second edition and implemented by dpixel, Sella's Venture Incubator - supports the launch and growth of metaverse-oriented projects directly impacting the financial sector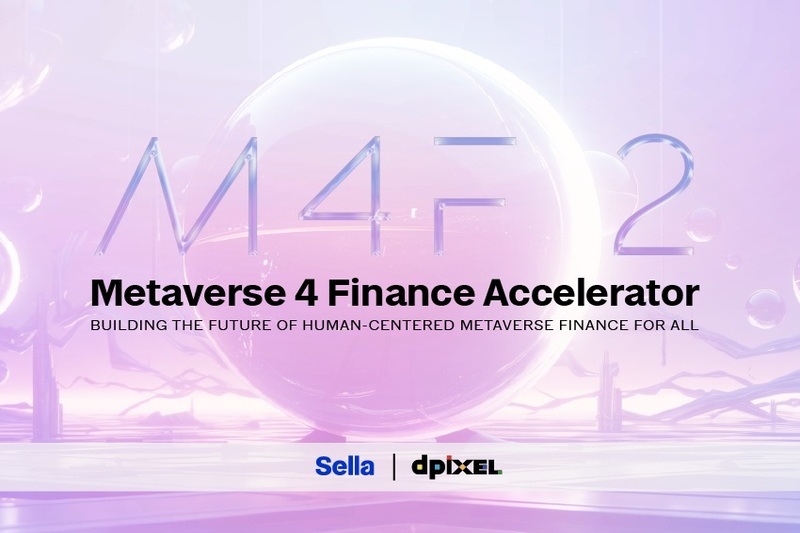 The new international acceleration program "Metaverse 4 Finance" - promoted by Sella and implemented by its Venture Incubator dpixel with the support of OGR Torino - has started. It identifies and supports international startups able to develop innovative solutions and technologies in the field of metaverse-applied finance.
The goal of the program is to accelerate startups with decentralized-native technologies based on blockchain protocols and hybrid applications to bring the benefits of web3 to enterprises, thus optimizing infrastructure and user experiences, as well as "as-a-service" solutions to redesign legacy applications based on the principles of web3 and blockchain.
"Metaverse 4 Finance" has four areas of application:
Technology - focused on technological solutions and decentralized infrastructures based on "low coding", digital identity, security by design, interoperability and artificial intelligence;
Legal & Data - targeting on-chain data analysis, tax reporting and compliance;
Products and Services - dedicated to AI solutions for the aggregate management of portfolios, augmented and virtual reality in B2B and retail, "blockchain as-a-service" solutions and business models focused on NFT and tokenomics systems;
Banking - aimed at solutions supporting web2 to web3 transition overcoming technological complexity to boost the user experience of the end customer.
For Whom
"Metaverse 4 Finance" is aimed at startups operating in the web3, with a defined core team, a clear value proposition, a prototype ready for market launch within 6-10 months and a TRL (Technology Readiness Level) greater than or equal to 6.
The stages and investment
The initiative develops into 4 phases over a period of 6 months: a first scouting & selection stage, during which the best startups will be selected, followed by a second moment of business acceleration to support the business plan and identify the 10 best entities.
Then the technical validation of the products and solutions of the selected startups will take place before moving on to matchmaking to provide the possibility of integrating the developed innovations in the processes of companies operating in the sector. The 5 best-accelerated startups will receive an investment worth 100 thousand euros each from dpixel.
The novelty of the second edition "Metaverse 4 Finance" concerns the involvement of international partners - such as metaverse factories, law and compliance firms, web3 communities, and tech companies specialized in decentralized finance solutions based on layer 2 protocols - providing startups with the needed tools, skills and support to accelerate their go-to-market.
The first edition of the recently concluded initiative recorded 117 applications from 26 countries and the final investment in 4 startups from the USA, United Kingdom, Romania and Switzerland.