Stories ENG
14:39, 03 Jul 2023
"Metaverse 4 Finance": dpixel, the Sella group venture incubator, invests in four international startups
Innovative projects from the US, UK, Romania and Switzerland selected out of 117 applications from 26 countries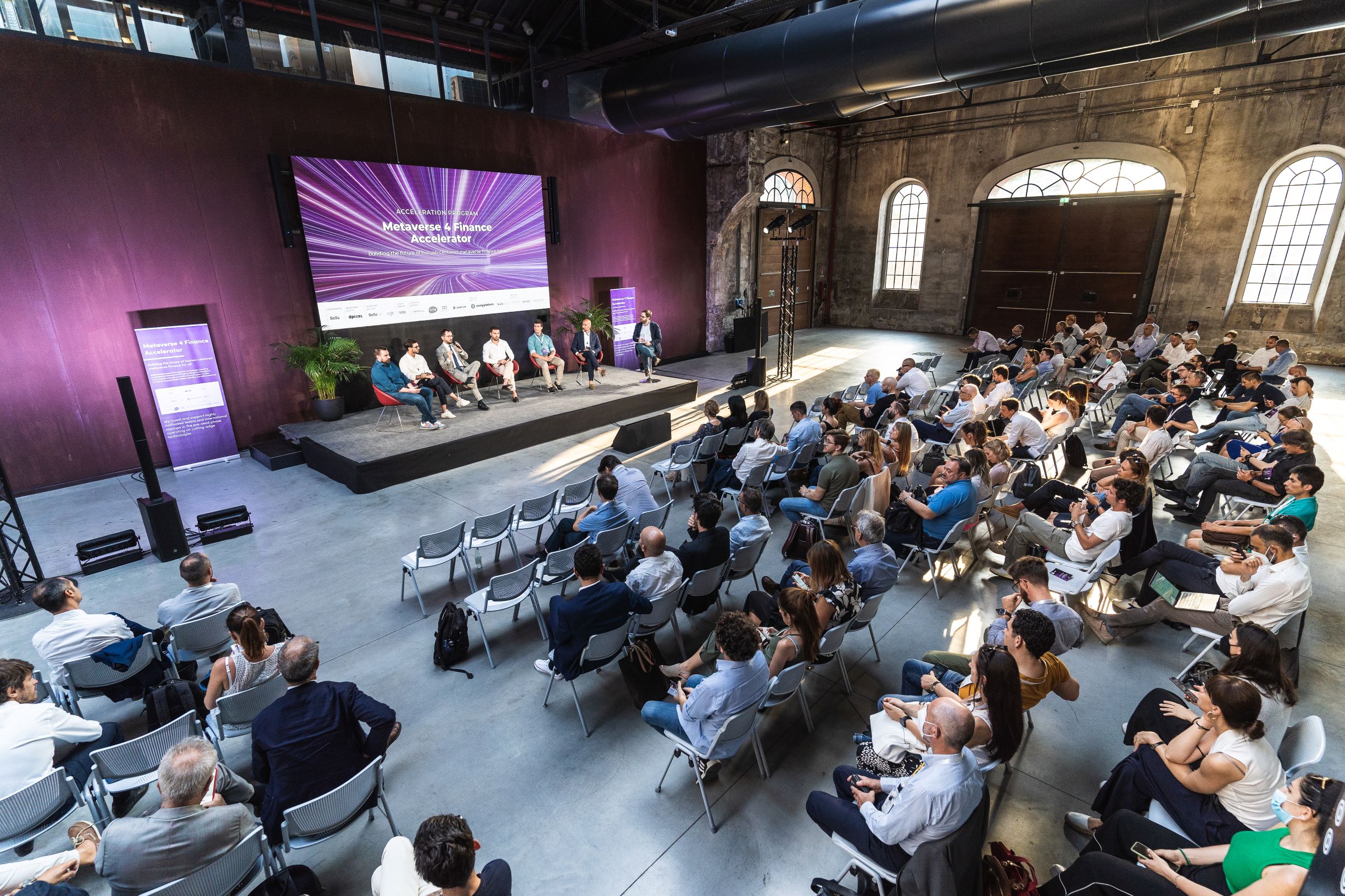 The four startups selected by dpixel - the Sella group Venture Incubator - as part of "Metaverse 4 Finance", the first Italian acceleration program aimed at identifying and supporting the growth of national and international startups for the development of innovative, economically sustainable, inclusive, and secure solutions in the field of metaverse applied to finance, come from the USA, United Kingdom, Romania, and Switzerland.
117 startups from 26 countries applied to the initiative, included in the three-year plan of the Sella group venture incubator characterized by a total investment allocation of 3 million euros. In particular, 37 applications were from Italy, 11 from the USA, 6 from the United Kingdom, 5 from India, and 3 from Germany. The remainder came from Argentina, Australia, Canada, the United Arab Emirates, Finland, Hong Kong, and Vietnam.
Out of these, the six best startups were accelerated through a pool of specialised technical, legal and business mentors, and their projects presented on the occasion of an Investor Day in front of an audience of over 90 investors, venture capital funds, corporate venture capital, and entrepreneurs.
These are the four startups and Metaverse 4 Finance projects selected by dpixel for investment:
Dexy, Miami (USA)
A hybrid neobank combining the advantages of the crypto and web3 worlds with the soundness and user experience of traditional banking. The solution targets emerging markets to help people operate in financial markets worldwide.
Intraverse, an Italian startup based in Lugano (Switzerland)
It has developed an interoperable metaverse where NFTs integrate as in-game avatars through a proprietary blockchain-based platform.
Seed Venture, an Italian startup based in London (UK)
It deconcentrates fundraising activities for startups and SMEs whilst enabling the exchange of tokens representing financial instruments issued in the secondary market, combining decentralized finance and traditional economy.
Vestinda, a startup from Bucharest (Romania) based in Boston (USA)
The company develops technology for trading and investments in web3. It offers zero-code solutions to automate, grow, and protect the portfolios of retail traders and platforms.