Stories
08:06, 12 gen 2021
Lecce-Las Vegas via SellaLab: the Weave startup showcases at the world's most important technology venue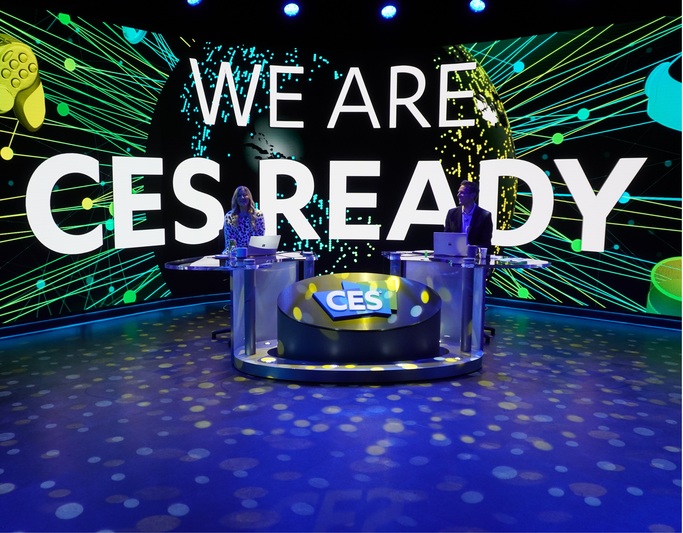 From Salento to Las Vegas, via Sellalab. This is the story of Weave, a startup from Melpignano, a town about thirty kilometres from Lecce, which is part of the Borghi Autentici (literally: The Authentic Villages Association) of Italy and the Associazione Comuni virtuosi (literally: The Virtuous Municipalities Association) for the eco-sustainable management of the territory, where every year in August the final concert of the Notte della Taranta event takes place.
Weave was born in 2016, at the Sellalab of Lecce, the Apulian headquarters of the innovation platform that the Sella group created in Biella, to support the digital transformation and open innovation processes of companies. And it is precisely digital transformation that the startup established by Alessandro Persano, Gabriele Perrone, Fabio Masillo and Alessandro Leo deals with. "Scouting and continuous experimentation of frontier technologies", to support companies in choosing the "technological and organizational solutions closest to their needs", explains the startup's corporate website.
Consumer Electronics Show 2021
Now Weave virtually flies to the Consumer Electronics Show 2021 in Las Vegas: the world's leading tech event dedicated to consumer electronics, which this year will take place on an entirely digital base involving streaming of showcases and conferences. Participation is strictly reserved to innovative companies showcasing new technological solutions, in advance of their arrival on the market. Every year the government agency for the promotion abroad and the internationalization of Italian companies selects a group of SMEs and startups of excellence in the field of new technologies and innovative ideas. This year the choice concerned the startup that took its first steps in Sellalab.
This year's trends
The program of the 2021 edition (11-14 January) as usual is full of exhibitors and news. Canon, Lg, Microsoft, Panasonic, Samsung, Sony and many other technological brands, alongside the most interesting startups, alternate in keynotes from the virtual stage on their most futuristic projects.
Many specialized magazines, paying great attention to the world's tech top event in Las Vegas (read for example the article by Wired) took stock on the main trends of this year: new technologies for TVs, computers, monitors and gaming accessories (the latter made even more popular by the lockdown periods), but also cars and specifically the increasingly intelligent and advanced equipment of the electric models.
Introducing Weave 4.0
At the Consumer Electronics Show, the Apulian startup will present Weave 4.0, a new solution based on machine learning algorithms for talent management, designed to allow companies and public administrations to enhance people, their time and their professional skills.