Opinion
12:08, 17 May 2023
Future Nostalgia, the Italian VC Q1 2023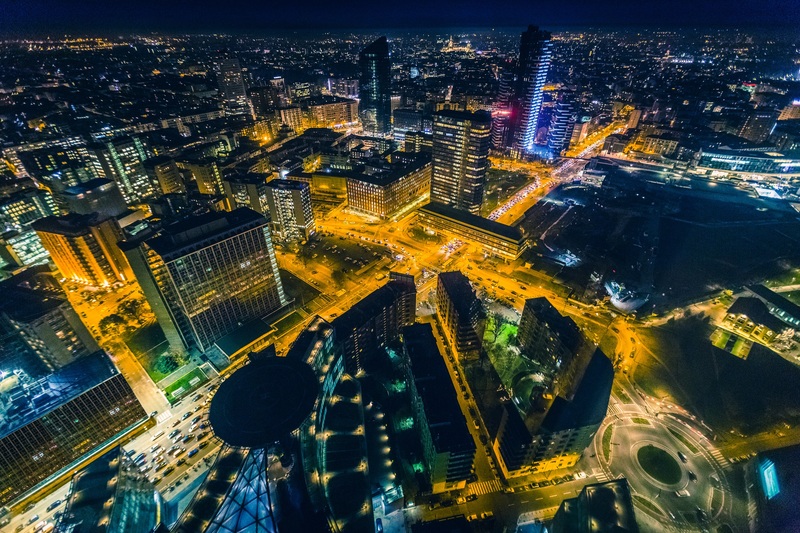 Is VC over?
Nobody wants to invest in startups anymore. It's too risky, there is too much uncertainty out there, interest rates are skyrocketing (the ECB recently announced an additional 25 bps increase), margins are shrinking. Why should investors place their money on such a risky asset as venture capital?
This is what you may think hearing the market rumors and looking at the current economic situation. Data confirms, to some extent, that risk aversion has risen with a European VC funding seeing its slowest fundraising quarter for six and a half years in Q1 (Sifted).
Finally, some industries have been affected more than others. Among those, Fintech is clearly the first that comes to mind, damaged by increasing interest rates, less savings to invest, crypto bear market, the Silvergate and SVB cases, etc. Indeed, European fintechs raised only $2B in Q1 2023, -80% compared to one year ago, with only 212 rounds, the smallest number since Q4 2015 (Dealroom).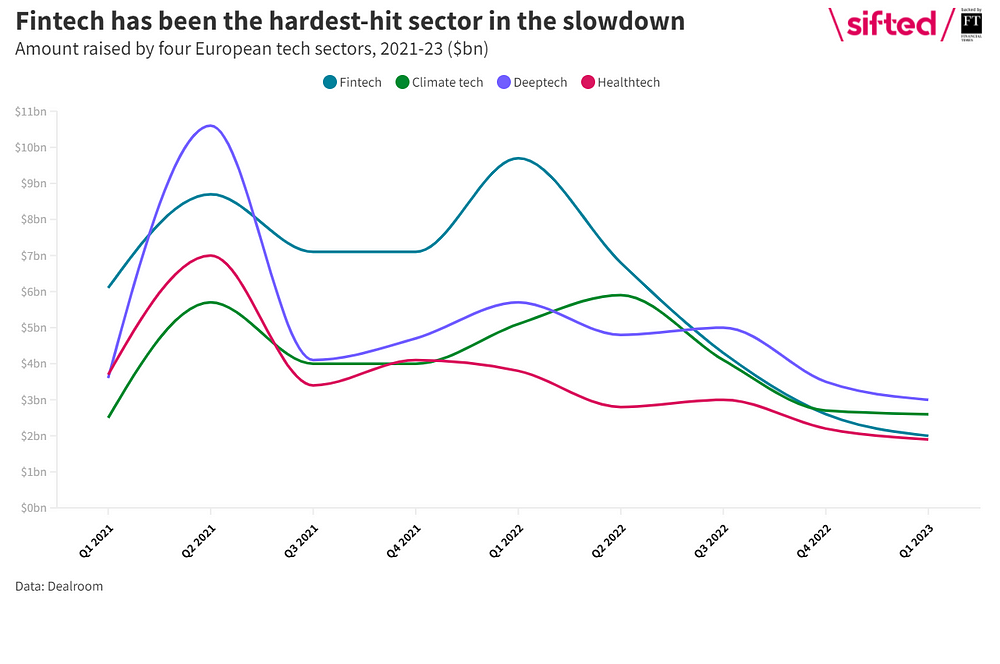 Resilience
Despite such a doomy outlook, we see the light at the end of the tunnel. Venture capital is a resilient asset class and counter-cyclical. Economic downturns and a re-focus on what really matter in a business is, after all, a good thing for the venture capital industry. Hypergrowth models are over, while there is the return of having healthy unit economics, sustainable business models and a wise use of money and resources. This new normal can benefit both companies and investors with, as Sequoia's Douglas Leone said in a recent interview, the best vintages coming out of this tough period.
Italy can double down on this, betting on its emerging, and increasingly under the spotlights, entrepreneurial ecosystem and VC landscape.
Italy
Italy's Q1 has been no different from the rest of Europe, with a flat growth in Q1 2023, with a total of approximately $200 - $260m raised in VC funding, in line with the performance of Q4 2022 but one third the capital raised in Q2 and Q3 2022 and half of Q1.
Fintech figures as the vertical that raised the highest amount of money in the quarter and this comes at no surprise. The Italian Fintech scene has raised more than $1.5B in venture money since 2016, being the most relevant sector in the Italian scene. Nevertheless, in this quarter, as in some previous ones, the fintech funding is distorted by the presence of few, but bigger in size, rounds. As happened in 2022 with Scalapay and Satispay, the same holds true in Q1 2023, with Alps Blockchain raising 40M euro.
Data is also confirming that we still have a fairly young ecosystem, with Pre-Seed / Seed deals representing most of the funding activity with 67 rounds out of 84 in Q1 2023 (Growth Capital). Besides this, we have seen other signals showing we have a non-mature ecosystem with policy choices that do not favor the technological and venture advancement such as the ban of ChatGPT and the relentlessness against lab-grown food.
However, we do see other positive trends such as new foreign investors chipping in Italy-based startups' rounds, such as for Glassfy and Superlayer's Seed rounds. On top, brain gain and spillovers seem to start taking place. Few investors are returning to Italy, bringing in what they have learnt from more mature ecosystems. Tech-alumni are starting to found their own companies (e.g., Sibill, Tot), second-time or serial founders are becoming increasingly more common (e.g., Fido, H1, JetHR, Serenis). All signs of good progresses.
Future Nostalgia
So, what can Italy's venture ecosystem expect from this 2023?
2023 will be a complex year but definitely we will see more good opportunities popping up in the space, mostly where the ecosystem is vibrant and strong. For instance, Italy can count on a plethora of SMEs, tough to address but representing a big market opportunity. This will probably lead to more companies B2B companies, given also the current fear of financing B2C costly models.
Funding will probably stay close to 2022's figures (as suggested by Growth Capital as well) but quality of funding and startups will increase. More international investors will, and are, investing in Italy-based startups, better founders are popping up, healthier companies will endure and, hopefully, more unicorns will be born.
Italy has a massive unlocked potential and a (decent in size untapped) market. According to Dealroom, Italy's funding per capita is set at $18, lower than countries such as Croatia or Iceland and ranking 24th in Europe. This shows how big is the room for growth.
This growth is not only potential but it is already taking place. As described by Alexander Dewez from Eurazeo and shown in the chart below, Italy recorded the highest growth in 2022 in terms of funding. This funding is, again, driven by fintech that recorded a 240% YoY growth in 2022 vs 2021 (5th PwC Italy FinTech Observatory), and a 5y CAGR of 17%.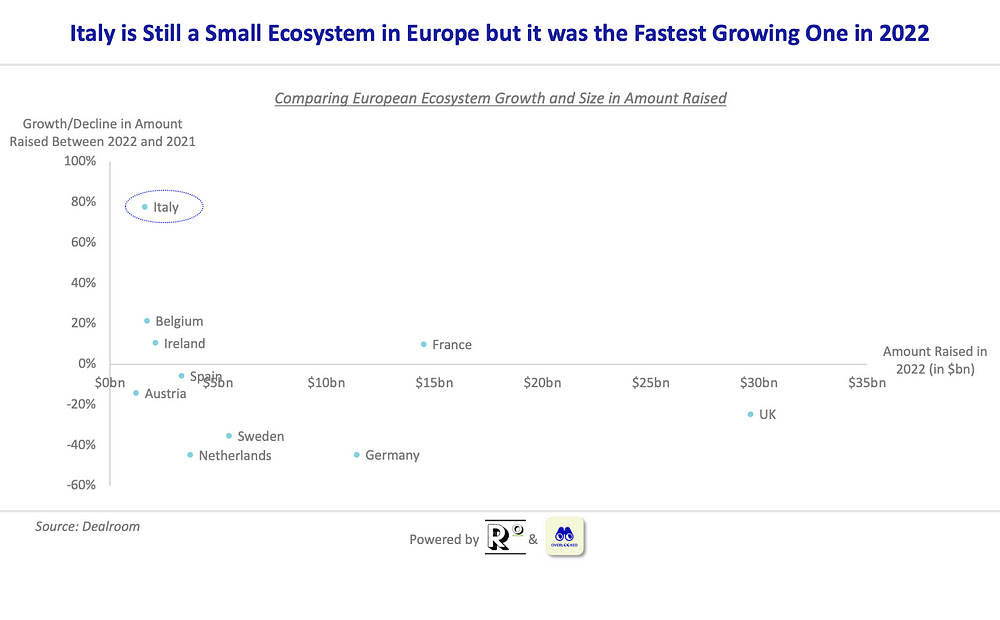 Alexander Dewez (Eurazeo) from Dealroom data

As a investors friend of mine said, "Italy is the new France" with an electrizing ecosystem booming with many good cherries only waiting to be picked up. Thus, I encourage all VCs and investors to come and check with their eyes the Italian ecosystem to discover its hidden gems helping it to flourish also with the experience of more mature markets.
If you're building something cool in Italy or if you want to talk about the Italian tech ecosystem, feel free to send me an email at giovanni.calabrese@sella.it.